Duer OS+ Smart Voice BLE +Wi-Fi Module HF-LPB200U
Date: 2017-04-01
Hits: 9506
---
On March 30, Baidu Duer OS wisdom chip strategic cooperation conference was successfully held in Shanghai , At the meeting, Baidu released DuerOS wisdom chip, and with TSINGHUA UNIGROUP, ARM, Shanghai High Flying reached a strategic cooperation.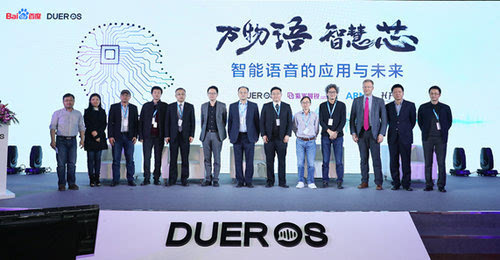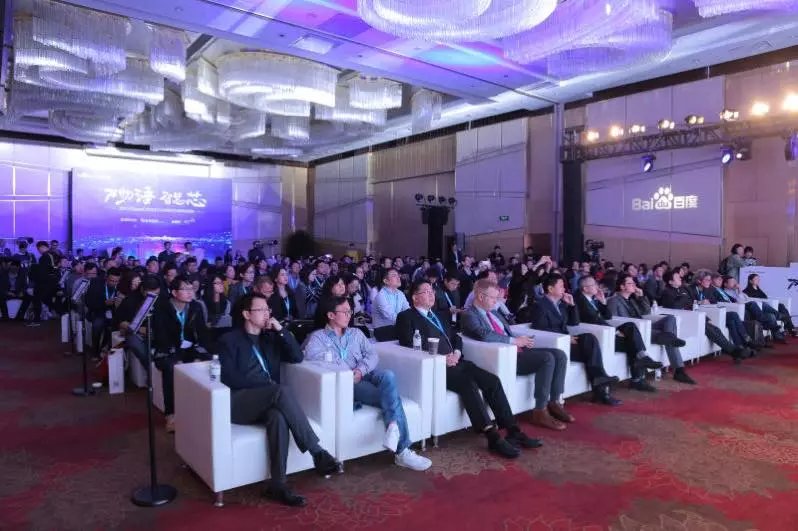 (Conference Photo )
Shanghai High Flying CEO Sen Xie launched the new super Wi-Fi&BT Combo module HF-LPB200U for audio market at the meeting. HF-LPB200U with the support of DuerOS A.I., the module can understand user intent and chat. Even play network resources such as Baidu Music and ximalaya.
HF-LPB200U Key Features as following:
² Support IEEE802.11b/g/n Wireless Standards
² Support BT2.0EDR+BLE4.2
² Cortex-M4, 200MHz, 448KB RAM, 4MB Flash + DSP VoiceProcessor
² SupportDuerOS A.I. Engine
² Support BaiduMusic,HimalayanOnline Resources
² SupportM4A, AAC, MP3, WAV, WMA Format
² SupportSTA/AP/STA+AP Mode
² Support UART/GPIO/TF/USB/ADC/DAC/SPI/PWM/MIC Interface
² Support Audio In(MIC) and Audio Output(Speaker) Interface
² Support Smartlink, WeChat Airkiss and Audio Config Function.
² Support Internal/External(I-PEX)Antenna Option
² Smallest Size: 23.1mm x 32.8mm x(3.45±0.3)mm