System in Package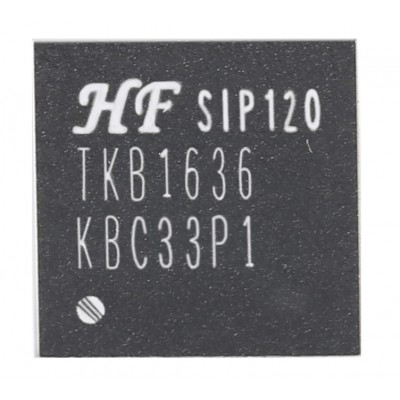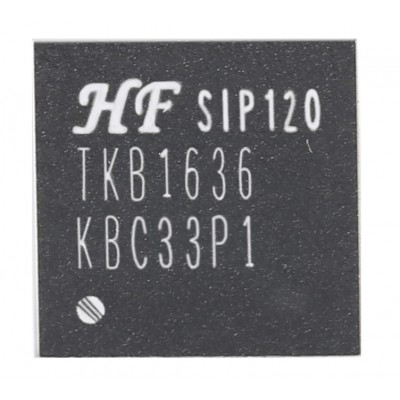 System in Package
Low power tiny Wi-Fi module will provide a wireless interface to any equipment with a UART interface for data transfer. This kind of module provides different variants and physical type for detailed application, like connector and ANT option.
Characteristic:
Support IEEE802.11b/g/n Wireless Standards
Ultra-Low-Power for Battery Applications with Excellent Power Save Scheme
Based on Self-developed High Cost Effective MCU
Support UART/GPIO etc. Data Communication Interface
Support Smart Link Function (APP program provided)
Support Wireless and Remote Firmware Upgrade Function
SDK Provided and Support Secondary Development² Smallest Size:SIP:

6mm x 6mm x 0.75mm

, MC510:6mm×6mm BGA
FCC/CE Certificated
---
| Name | HF-SIP120 >> |
| --- | --- |
| Image | |
| Production Data | 2016/Q4 |
| Key Feature | Low Power SDK Support SmartLink Config Small Size Lowest Price Zero External |
| Processor | ARM7 |
| Basic Frequency | 96MHz |
| Operating System | Contiki |
| Wi-Fi Standard | 802.11bgn |
| Temp. Range | -20~+85 |
| Size (mm) | 6mm×6mm BGA package |
| Package Type | BGA package |
| Work Voltage | 2.95~3.6V |
| Current @No data | ~30mA |
| Current @Tx Peak | ~280mA |
| Interface-UART | √ |
| Interface-GPIO | √ |
| AP Mode | √ |
| STA Mode | √ |
| OTA Upgrade | √ |
| Smart Configure SmartLink V7.X APP | √ |
| Airkiss Configure | √ |
| SDK Support | √ |

Serial Transparent Transmission
Low-power tiny series has a fully transparent transmission serial port. Customers only need to configure module simply and it can be achieved data transfer between the lower machine and server. Besides, the customer can also according to their own needs, in this basis to do secondary development to achieve data transmission.




Support AP&STA Mode
The module not only supports AP or STA mode separately but supports two kinds of work mode to work normally at the same time. Module can do STA mode to connect the router, and can generate AP hot spots, allowing the terminal device to connect.



Long-distance Transmission and High through-wall Performance
According to the actual needs of customers, the module has two options which is built-in PCB antenna and external IPEX interface respectively. It effectively strengthens the signal strength and penetration, for different environments have also been significantly improved ability to effectively reduce the signal dead angle!


Support Multiple TCP / UDP connections
In addition to the default embedded two SOCKETs, the software part also supports custom socket (up to 10) to connect.Users can easily configure modules to achieve point-to-point connections in LAN and WAN area by TCP or UDP duplex transmission.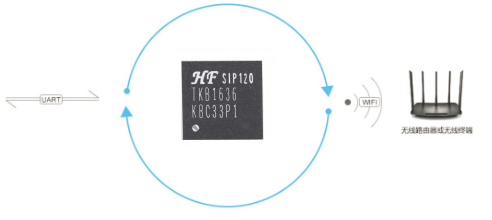 Various Module Configurations
Commonly used configuration methods are serial AT commands, WEB pages and mobile APP.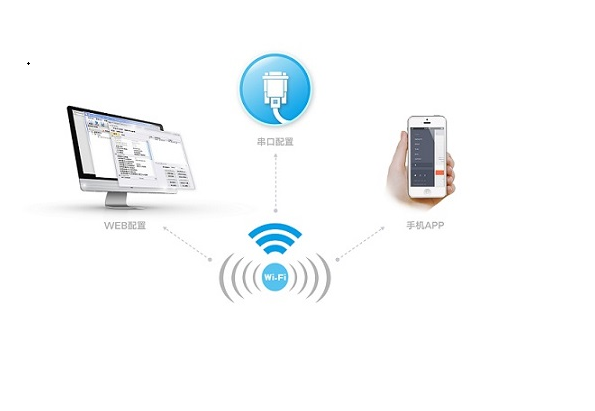 Support Smartlink Configuration
The module has one-key smartlink function. Users can use app which is integrated with hi-flying smartlink to connect modules with routers without any physical connections.When the module is connected to the Internet, the traditional channel between the chip and the Internet is opened up.