Wi-Fi Sip Chip("Zero"External)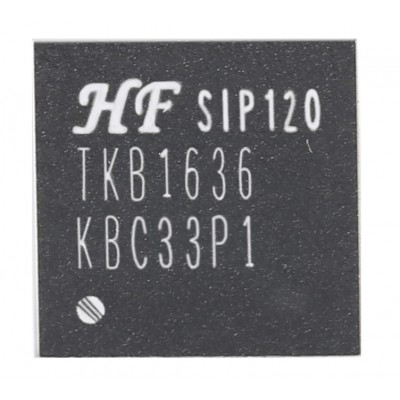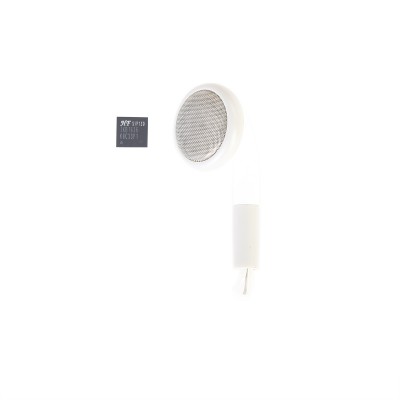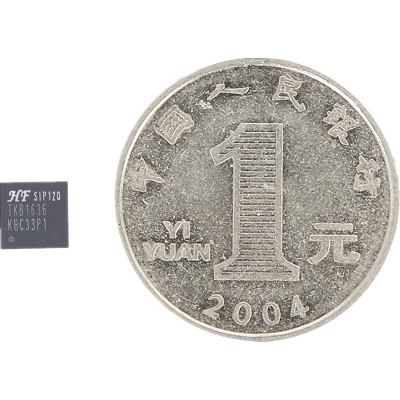 Wi-Fi Sip Chip("Zero"External)
The Wi-Fi sip chip is designed to support IEEE 802.11 b/g/n single stream with the state of-the-art design techniques and process technology to achieve low power consumption and high throughput performance.The SIP WLAN low power function uses the innovative design techniques and the optimized architecture which best utilizes the advanced process technology to reduce active and idle power, and achieve extreme low power consumption at sleep state to extend the battery life. The SIP WLAN embedded all matching components, needed bypass cap, 16Mb flash, and 26MHz crystal in a BGA 6×6 mm package.
Characteristic:
Support 802.11b/g/n/e/i/d Wireless Standard
AP/STA Mode,Soft-AP
Support 802.11b,11g and 802.11n 1T1R
Short Guard Interval
Greenfield Mode² RIFS in RX Mode
STBC in RX Mode
Embedded all Matching and Bypass Components
Embedded 26MHz Crystal
Embedded 16Mbit FlashEmbedded LPB120 Module Function, Support SDK for Secondary Development
---
| Name | HF-SIP120 >> |
| --- | --- |
| Image | |
| Production Data | 2016/Q4 |
| Key Feature | Low Power SDK Support SmartLink Config Small Size Lowest Price Zero External |
| Processor | ARM7 |
| Basic Frequency | 96MHz |
| Operating System | Contiki |
| Wi-Fi Standard | 802.11bgn |
| Temp. Range | -20~+85 |
| Size (mm) | 6mm×6mm BGA package |
| Package Type | BGA package |
| Work Voltage | 2.95~3.6V |
| Current @No data | ~30mA |
| Current @Tx Peak | ~280mA |
| Interface-UART | √ |
| Interface-GPIO | √ |
| AP Mode | √ |
| STA Mode | √ |
| OTA Upgrade | √ |
| Smart Configure SmartLink V7.X APP | √ |
| Airkiss Configure | √ |
| SDK Support | √ |
WLAN System Chip
The Wi-Fi SIP chip has of-the-art design techniques and process technology with innovative design techniques. And to the maximum extend, it optimize the chip structure. The SIP chip adopt BGA 6×6 mm packaging type and integrate all matched antennal electronic components. It really achieve "zero external" .
Serial Transparent Transmission
Low-power series has a fully transparent transmission serial port. Customers only need to configure module simply and it can be achieved data transfer between the lower machine and server. Besides, the customer can also according to their own needs, in this basis to do secondary development to achieve data transmission.

Support AP&STA Mode
The module not only supports AP or STA mode separately but supports two kinds of work mode to work normally at the same time. Module can do STA mode to connect the router, and can generate AP hot spots, allowing the terminal device to connect.


Support Multiple TCP / UDP connections
In addition to the default embedded two SOCKETs, the software part also supports custom socket (up to 10) to connect. Users can easily configure modules to achieve point-to-point connections in LAN and WAN area by TCP or UDP duplex transmission.


Various Module Configurations
Commonly used configuration methods are serial AT commands, WEB pages and mobile APP.


Support Smartlink Configuration
The module has one-key smartlink function. Users can use app which is integrated with hi-flying smartlink to connect modules with routers without any physical connections.When the module is connected to the Internet, the traditional channel between the chip and the Internet is opened up.